Etxe Betea
A full house is a dream that has found its home in the heart of Bilbao. A magical place that is gradually filling up with ideas and creative women. A physical house in which three projects coexist: the artistic residency for women filmmakers A Room of One's Own, the working group of Basque filmmakers Elkarrekin Sortzen and the coworking Bizilagunak.
more
A room of one's own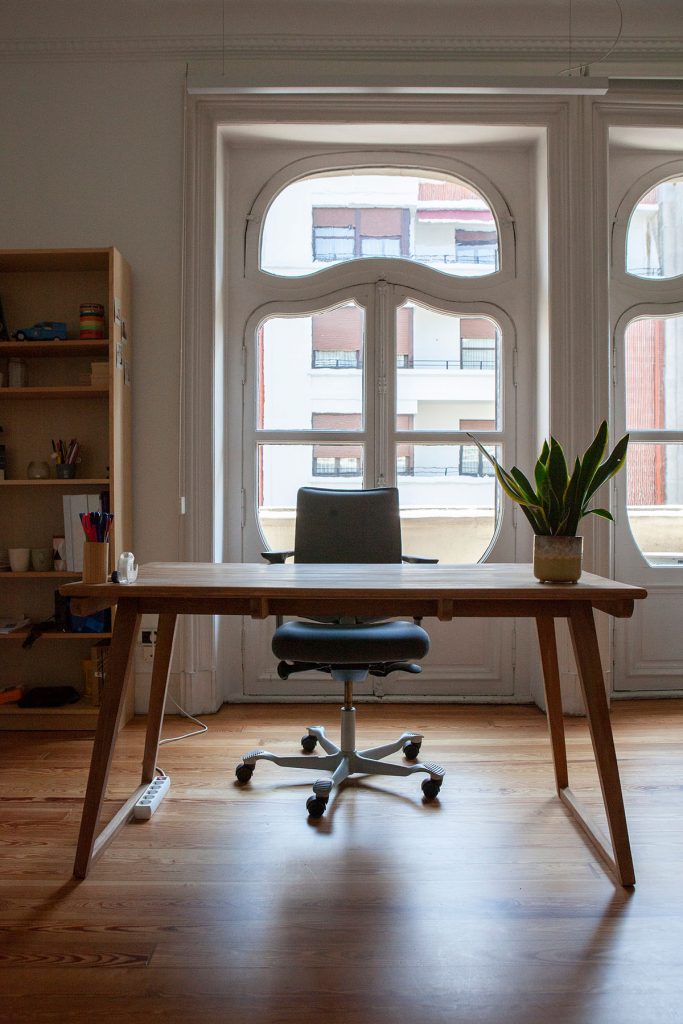 A Room of One's Own is an artistic residency for women filmmakers that will run from October to June. The residency offers a physical room of one's own in one of Bilbao's most emblematic buildings. The chosen participant will have the financial support for the development of her feature film and her stay will be accompanied by different mentoring, such as directing, scriptwriting, production and sound, among others.
The artistic residency is open to women of any age, nationality and experience, who have an idea for a feature film project at an early stage of development. The documentation may be sent in Basque, Spanish or English.
A Full House launches the fourth call for the artistic residency A Room of One's Own, a project inspired by Virginia Woolf. Following the steps of the previous editions, where we accompanied the artists Naiara Carmona, Estibaliz Urresola and Ainhoa Rodríguez, this year we are reopening the call for the artistic residencies to accompany two women filmmakers in the development of their feature-length motion pictures with A Room of One's Own.
Third edition 2022-2023
Resident
The chosen resident of this third edition of A Room of One's Own has been the filmmaker Ainhoa Rodríguez with her project 'Niña, no juegues'.
Ainhoa Rodríguez is a film director and producer. She holds a PhD in Film Analysis. Her first feature film, Destello Bravío (2021), premiered in the Official Tiger Competition at the International Film Festival Rotterdam, and was part of the New Directors / New Films in NY selection, organised by MoMA and Film at Lincoln Center on its 50th Anniversary. As a director, she won the awards for Best Director at the 26th Vilnius IFF, Best Director at the 23rd SIWFF and won the Violette D'Or at the Cinespaña Toulose Festival, among others. The film has been selected for festivals such as Moscow, Shanghai, FICUNAM (Mexico City), Thessaloniki and the Mostra de Saô Paulo.
Mentor
The mentor chosen by Ainhoa Rodríguez to accompany her in the residency is Eva Valiño.
Eva Valiño was born in Barcelona in 1969. After finishing her university studies in Information Sciences and Performing Arts at ISAEA, she travelled to Costa Rica, where she worked as an advertising creative for four years.
Her work in the production company gave her the opportunity to begin to articulate and discover the expressive capacity of sound in audiovisual language. She later decided to study music and travelled to New Orleans where she met Thomas Montgomery, Professor Emeritus of the Chair of Hispanic Languages at Tulane University, where she began to translate, listen to and analyse film soundtracks from a purely acousmatic perspective.
After graduating as a sound recordist at EICTV, she returned to Europe and began a long career dedicated to direct sound recording in film, which led her to work with directors such as Jaime Rosales, Manuel Martín Cuenca, Icíar Bollaín, Pere Vilà, Jose Mª de Orbe, Víctor Kossakovsky, Mariano Barroso, Roger Gual, Julio Wallovits and Carla Simón, among others. In 2014 she was nominated for Best Sound for the film Caníbal by Manolo Martín Cuenca, and in 2002 she won the Goya Award for Best Sound for her work in the film Te doy mis ojos, by Icíar Bollaín.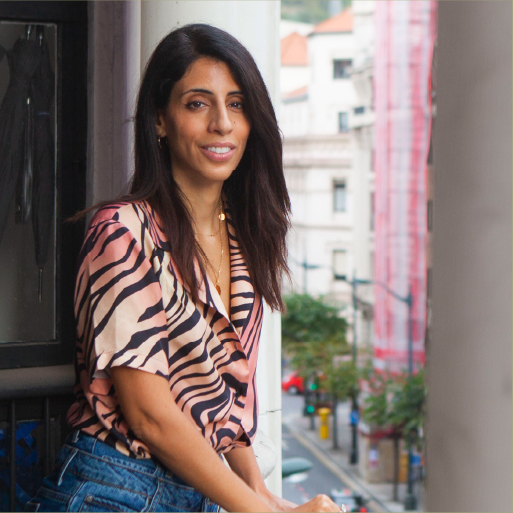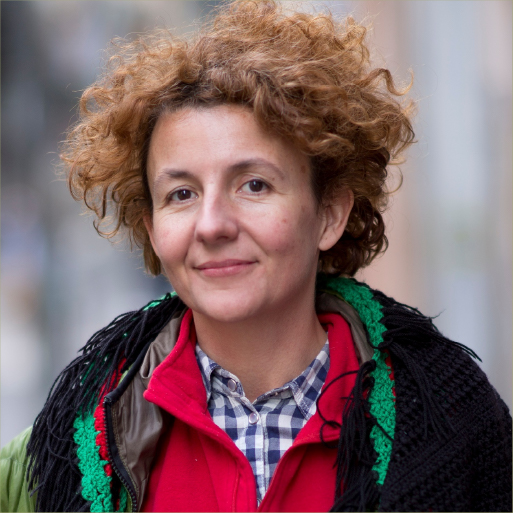 Previous editions
The project A Room of One's Own was born in 2017 with the aim of offering an artist the opportunity to develop a project so that she can then start to fly. In 2017 and 2018 Naiara Carmona and Estíbaliz Urresola were the beneficiaries of this artistic residency. Estíbaliz is currently filming her debut film 20.000 species of bees, a project that began to be developed in the second edition of A Room of One's Own.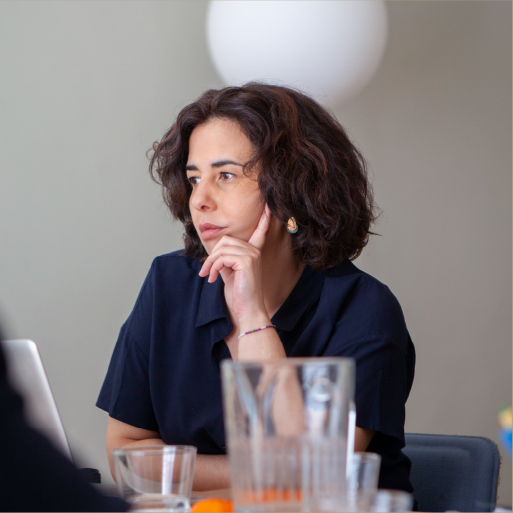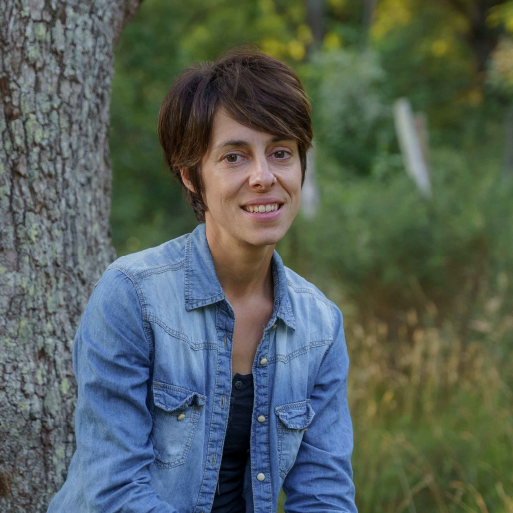 Elkarrekin Sortzen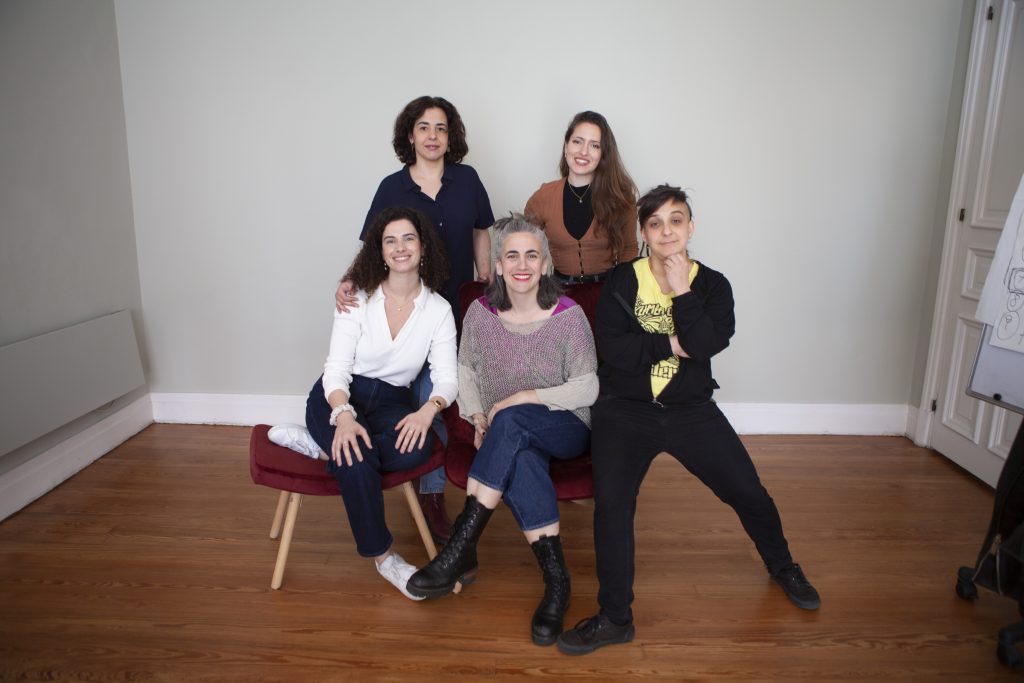 It is a working group of Basque women filmmakers integrated by: Naiara Carmona, Lara Izagirre, Mikele Landa, Tamara Lucarini and Nerea Sciarra.
What we offer with the Elkarrekin sortzen working group is:
meetings between other Basque filmmakers. In these meetings, each creator will be able to share her audiovisual project and between them they will work on proposals and improvements for the piece.
The filmmakers will have monthly sessions from October to June at A Full House.
A place where they can work inside A Full House from October to June.
Naiara Carmona with her project 'Ella tiene un plan'
Naiara Carmona (Rentería 1985), actress, acting coach and casting specialist for minors. She graduated from Resad specialising in Textual Interpretation. She is continuously expanding her training as an actress and creator in workshops and courses given by professionals in the performing arts.
In cinema, she worked as a supporting actress in "Un otoño sin Berlín" and "Nora", both films directed by Lara Izagirre. She has also participated in "La virgen de Agosto" by Jonás Trueba and in "Saben aquell…" by David Trueba. In series for different platforms, "Presunto Culpable" for Atresmedia, "La princesa Paca" for RTVE, "Patria" for HBO, "La línea invisible" for Movistar+ or "Balenciaga" for Disney+.
Since 2014, she has combined her work as an actress with that of acting coach and casting for minors. Estibalitz Urresola's "20,000 species of bees" and Paul Urkijo's "Errementari" are some of the titles. In 2022 he created NOMA Acting, with the aim of offering support to filmmakers and performers in everything related to acting in the audiovisual medium.
She is currently developing her project "She has a plan" within the working group "Elkarrekin Sortzen" at Etxe Betea.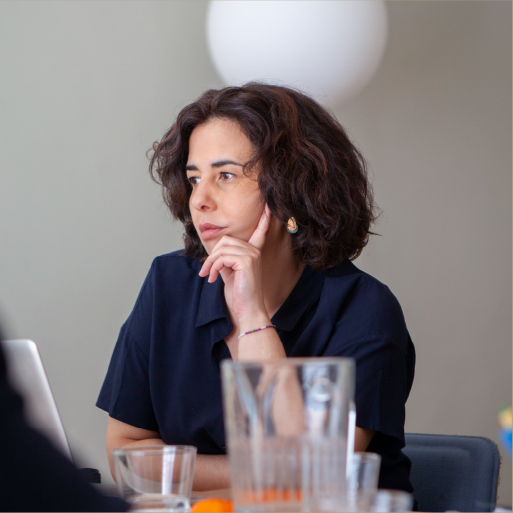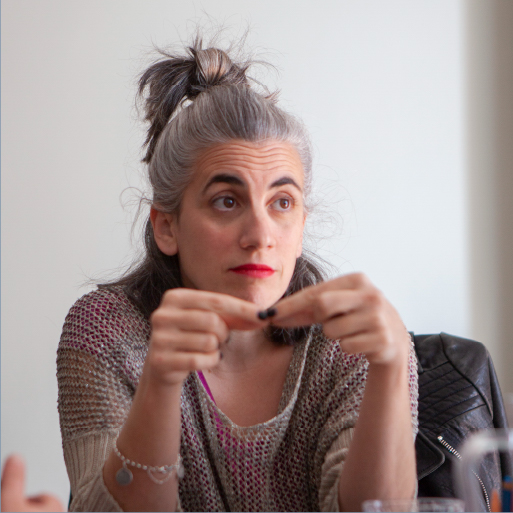 Lara Izagirre with her third feature film 'Yerma'
She graduated in Audiovisual Communication at the UPV/EHU in 2007. After finishing her degree, she specialised in film directing by taking the 1-Year Filmmaking Program at the NYFA. On her return to the Basque Country she created the production company Gariza Films in 2010. Between 2010 and 2014 he wrote and directed five short films: Bicycle Poem (2010), Kea (2012), Next Stop: Greenland (2012), Sormenaren Bide Ezkutuak (2013) and Larroxa (2013).
In 2015, her debut film Un otoño sin Berlín premiered at the San Sebastian Festival. The following year, the leading actress Irene Escolar received the Goya Award, becoming the best newcomer actress of the year.
Her second feature film, Nora, premiered in 2020 at the San Sebastian Festival.
In recent years, Lara Izagirre has produced different projects led by women, such as Ya no duermo (2020) by Marina Palacio, Polvo Somos (2020) by Estibaliz Urresola and Cuerdas (2022) by Estibaliz Urresola, which premiered at the Semaine de la Critique. The latest feature film she has produced is Estibaliz Urresola's debut feature, 20,000 Species of Bees, which premiered at the Berlinale and won the Silver Bear for Best Actress for Sofía Otero.
Mikele Landa with her debut film 'Senda'
Mikele Landa Eiguren (Bilbao, 1995) studied Audiovisual Communication at the UPV-EHU and the Film Faculty of the University of Karlstad. She then specialised in Documentary and Experimental Film at the TAI School in Madrid. During the 2021-2022 academic year she has been a student of the postgraduate course in Creation at the Elías Querejeta Zine Eskola.
Her first short film Heldu was presented at Zinebi (2018) and won the award for best director at the Euskal Zine Bilera (2019). She has collaborated with several associations in the creation of audio-visual pieces, such as Mali, 10 urtetan; a piece she filmed and directed in Mali (2019).
Her latest work, Noizko basoa, was recently premiered at the San Sebastian Film Festival and has been screened at Zinebi and Punto de Vista. In addition to his career as a filmmaker, she has worked as a journalist for EiTB and the newspaper Berria.
She is now working on her first feature film, Senda, in the Noka Mentoring and Elkarrekin Sortzen programmes.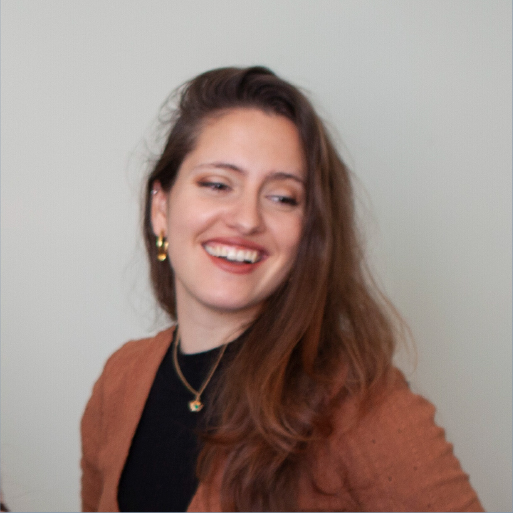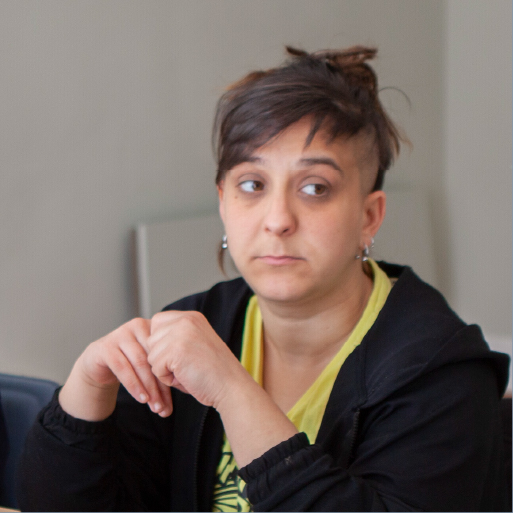 Tamara Lucarini with her opera prima 'El jabalí arrúa, el alce brama'
Graduated in Political Science and Administration at the UPV/EHU, the University where she ended up where she ended up studying years later, after a period in Europe, for the Master's degree in feminist and gender studies.
Tamara Lucarini began her audiovisual career working for four years at Banatu Filmak as a distributor for at Banatu Filmak as a distributor in charge of the catalogue of short films. More Later, in 2018 she was able to make her first short film No es coma producido.
She was one of the participants in the first edition of the mentoring programme and mentoring programme Noka (2019), with the documentary project El Peso. In 2021, she was the winner of the Mendi Film Festival Scholarship with which she made her second short film made her second short film Txango. Also in the same year, she was selected for Aukera, a mentoring programme for young filmmakers, with the project Prioridades, which won the Prioridades, which won the 3,000 euro prize for best short film and which she has shot this year with the production companies Katz Estudio and Sakaya Producciones.
Nerea Sciarra with her short film 'Pomo d'oro'
Nerea Sciarra (Italy, 1995) graduated in Audiovisual Communication and did a master's degree in Contemporary Technological and Performative Art at the University of the Basque Country. She works in film, communication and design.
She began working as an art director on several short films and commercials. After these first works, she directed and produced her own audiovisual pieces such as Mármol negro (2019) and Io, le case e loro (2019). In 2021 his project Pomo d'oro was selected for the AUKERA mentoring programme organised by the (H)emen association and a year later for the Hemendik residency in Bayonne (France). In 2022 the Pomo d'oro project forms part of the Elkarrekin Sortzen working group run by A Full House.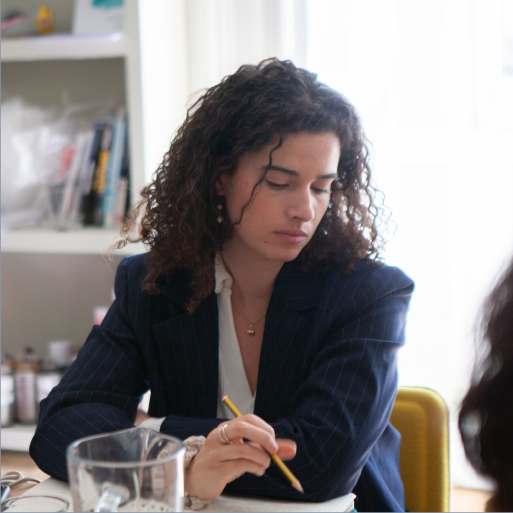 Bizilagunak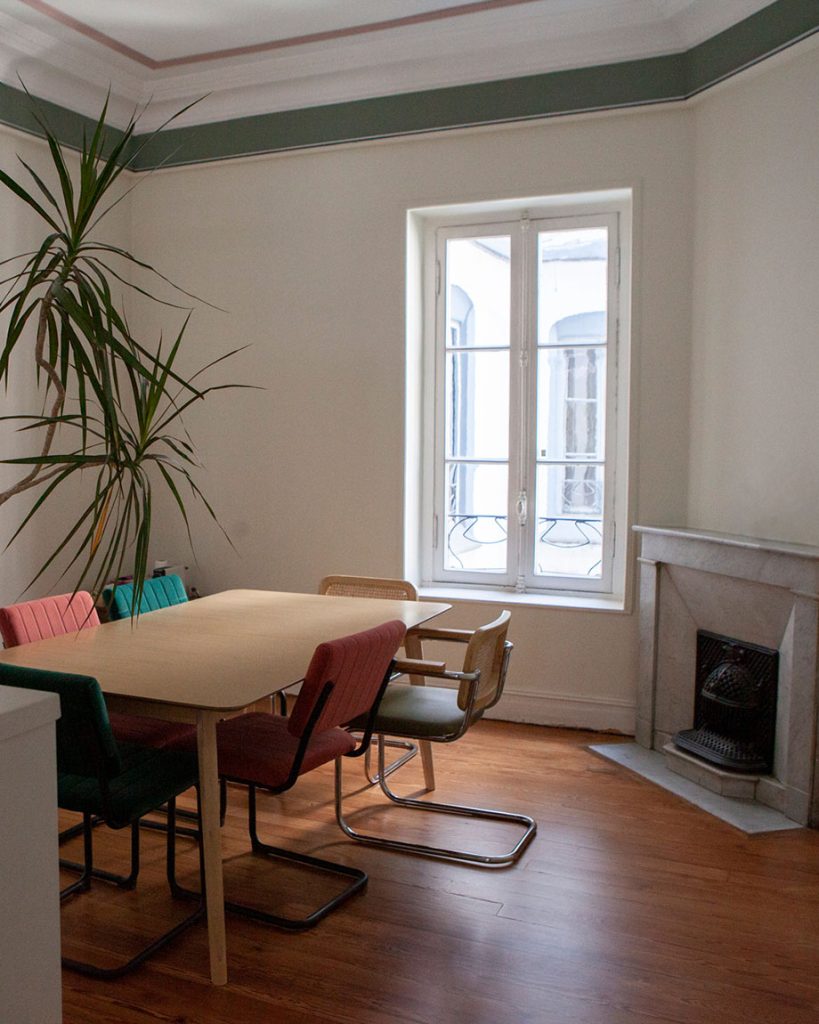 Bizilagunak is a coworking space in the centre of Bilbao for creative women within A Full House. If you are looking for a space to work, this is your chance.
We offer a table for a maximum of two people. The room has air conditioning, heating, wifi, sockets, extension cords, shelves and a plant for all of us to care together.
The space is shared with four teams of women. The house also has common spaces to rest and chat.
For more information, please contact:
lacasallena.bilbao@gmail.com